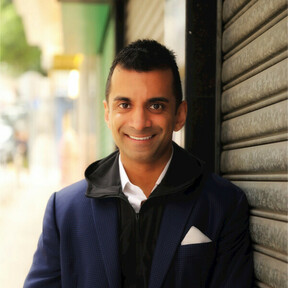 Billy Naveed has spent 18 years in finance with Morgan Stanley (London & HK) and at Credit Suisse (HK) where we ran the Hedge Funds Sales desk and started the Technology Sales Team. He advised some of the largest money managers in Asia on their investments with a specialism in Asian & US Tech. He worked on both sides of the Chinese wall, raising private capital and also advising on IPO. He has been on the teams that distributed most of the major tech IPOS of the last 10 years including Alibaba, Pingduoduo and Xiaomi to name a few. The tech sales desk he started was the first bank to enter South East Asia and India and build out an extensive network of VCs and startups in the region, Silicon Valley and China. CS was the sole advisor to Alibaba's purchase of Lazada, the largest tech M&A in the region.
He spent the last 2 years at Zilingo as Head of Strategy. There he was building strategically important businesses including leading the build out of the Zilingo's US business, helping their Fintech business, M&A of the Sir Lankan SAAS business, nCigna, that was bought in 2019, and also helping lead their PPE division during the COVID pandemic.
Billy has extensive SPAC experience. He was on the team that distributed IPOA - Chamath's first SPAC whilst at CS as well as number of other smaller SPACs. After leaving Zilingo in Nov he joined the Vistas Media Acqusition SPAC (VMAC) which is a $100mln SPAC on Nasdaq that recently announced a definitive agreement to buy Anghami, the Spotify of the Middle East. At VMAC he lead all the capital markets activities of the De-SPAC which led to the successful announcement earlier this month. He is currently advising 3 other large groups on the creation and execution of their SPACs.
Outside of work Billy is the founder of a charity called Young Founders School (YFS) that helps high school students become entrepreneurs through online courses and mentorship. YFS has put over 4,000 students through it's programme over the last 5 years and is sponsored by Credit Suisse, Alibaba Entrepreneurs Fund and Tokopedia. He is also a founding member of Milken Young Leaders and a fellow of the Australian International Corporate Directors programme.
No followed people